We began the year 2022 with the news of Priyanka Chopra Jonas' and Nick Jonas' daughter taking her first breath as she enters this world. As much love and support, this couple received, there was also an equal amount of speculation and scepticism since they had a child through surrogacy.
Over the years, we have seen various celebrities and public figures opting for surrogacy and adoption as a means to start their family. where we see Sunny Leone, Sushmita Sen adopting kids, Mona Singh decided to freeze her eggs that would open up an option for her to conceive later on in her life.
While some people might congratulate and commend these women for striving and deciding a different path for their lives, there are still many people who might discourage them from taking an unnatural means of conceiving or starting a family without having your blood in the kids.
Even today, as we live in the 21st century, surrogacy, freezing eggs and adoption is still treated as a practice that is not the right way to conceive and is always a reason for taboo and false rumours. However, there is a need to bring a change to such thinking to understand and open our minds to truly helpful concepts.
Let us start by understanding what surrogacy means. Surrogacy can be defined as a legally bounded arrangement where a woman agrees to bear a child for another couple or a single parent and who will later also become the parents of that child. On the other hand, one can also freeze their eggs. This practice is known as Mature Oocyte Cryopreservation. This method helps a woman to conceive later in her life by freezing the eggs harvested by her ovaries.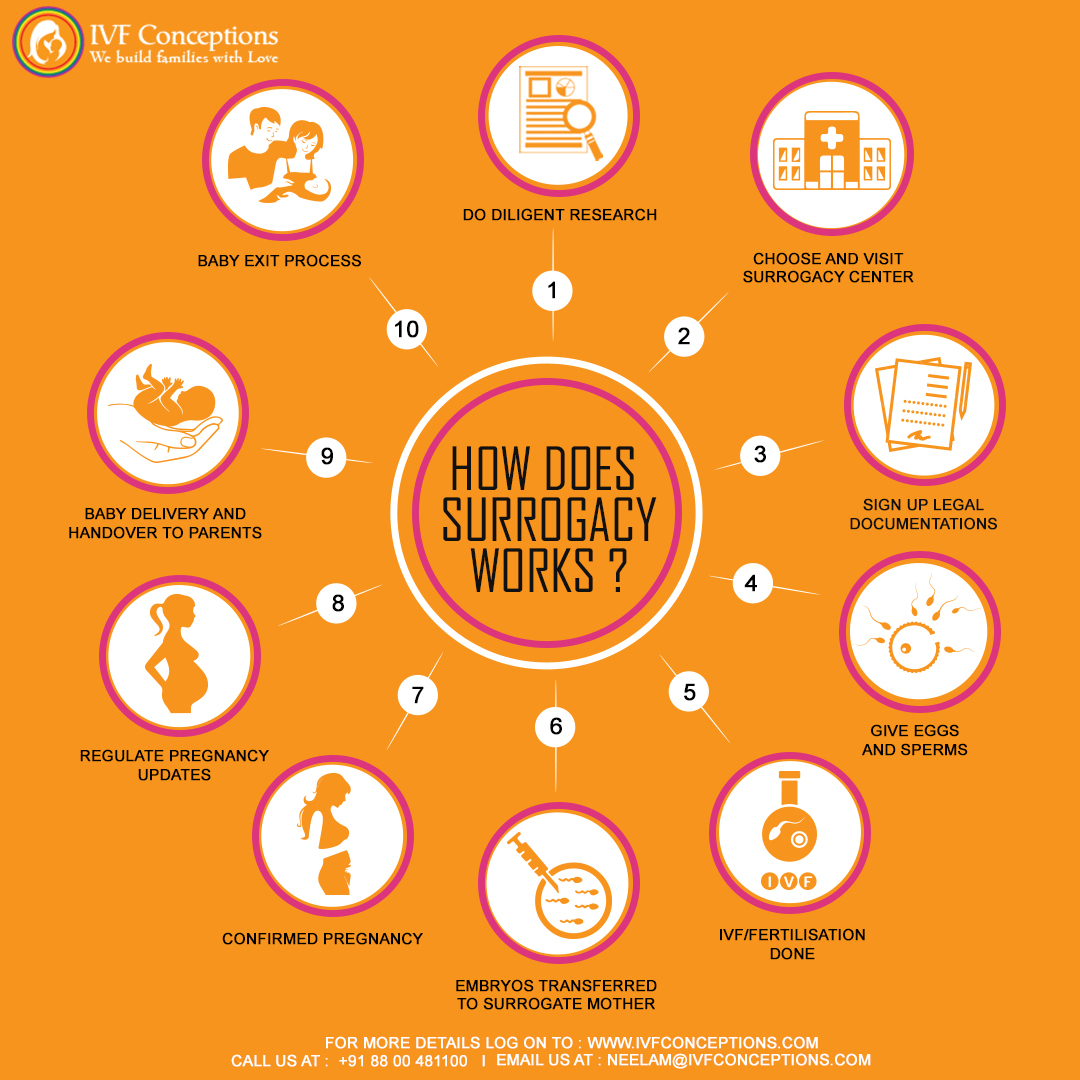 However, the way people such practices through an eye of discouragement. A lot of people around us believe that women opt for surrogacy as a means to get out of the painful procedure of giving birth or to protect their bodies from going through drastic changes during childbirth. They also believe that the practice of surrogacy is done through the "traditional" way, where a woman readily sells her womb to give birth to a child for monetary reasons. As much derogatory and wrongfully understood this thinking is, one needs to recognise all this as a myth. These are not true.
We might generalise women, putting them under the labels of fertile species that are capable and are responsible for giving birth to mankind. However, a lot of time women might go through some type of complication or a health condition like infertility due to uterus or cervical causes, ovulation disorder or fallopian tube infertility that makes conceiving a dangerous option for them. At that particular time, women are already ostracized due to their inability to give birth and, if they do opt for a surrogate or decide to adopt, people view them with a negative outlook.
We, as humans need to understand that giving birth is foremost a personal choice. As much one loves to be a parent, it doesn't mean they want to go through the process. And if someone is unable to, surrogacy or adoption gives them hope to start their family with the help of someone who might be doing it for altruistic reasons or maybe for earning an income. It is a personal choice that we need to respect and accept. Yes, the process of surrogacy or freezing your eggs has its own set of complications with a lot of financial aid. However, this is a decision that a couple takes through consent without violating anyone's right. Hence, this process is legal and ethical as it is significant and hopeful.
Let us learn to be a little more open to the idea of adoption and surrogacy that gives a couple a chance to be parents. This is one of the best feelings in the world and anyone who wants to experience this should get the chance to do so.
We congratulate Priyanka and Nick for welcoming their baby girl into this world. A lot of positivity and happiness coming your way.